Located near the Gulf of Morbihan, we develop special thermoplastic seals, resistant to temperatures ranging from -30 to +130 degrees Celsius. A specialist in sealing systems, we also develop technical parts using thermoplastic injection molding, thanks to our modern, state-of-the-art machinery. Every year, 15 to 20 million parts leave our Auray plant. Find out more about our news, expertise and customer testimonials.
Injection & industrialisation


Industrialization, rheological studies, prototyping – these are just some of the missions carried out by Auray Plast's teams. In this section, discover real-life cases, testimonials and studies. The experience we've acquired over the past 40 years forms the basis of our expertise and skills in the field of injection molding.
We belong to the world of industry, which can, for some, arouse apprehension or a few preconceptions, whereas it is, above all, a place of innovation, offering many outlets. It's a place where people work in teams, come up with new ideas, exchange ideas and innovate. Discover our actions and commitments.
We operate in a wide range of sectors, and can support you at every stage of your project, according to your needs. Find out more about our projects, our approach and our expertise.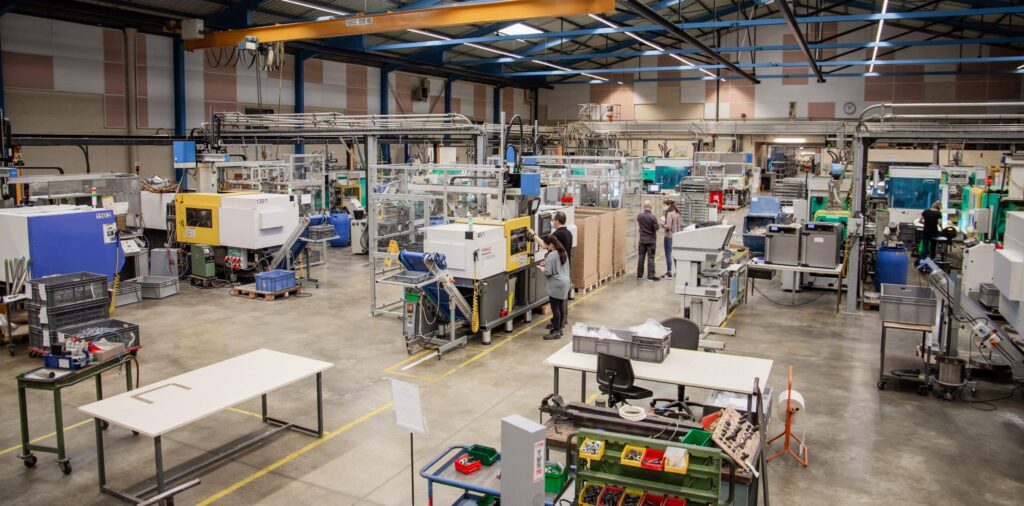 As part of our development, Auray Plast regularly recruits for various positions. Find out more about our job offers. You can also send us an unsolicited application. All applications are carefully considered.