An industrial tool at the service of your projects
In search of performance and quality, we regularly invest in our equipment. Our fleet consists of 24 mostly electric presses and a fully automated line combining various functions.
Injection of plastic parts
Our machine fleet consists of 24 injection molding machines, ranging from 30 to 350 tons. 75% of them are electric. They allow for the perfect control of production parameters for the production of your most precise parts (for example medical applications).
Injection of technical parts for various application areas.
Mastery of injection of TPU thermoplastic parts.
Assembly of simple or complex sub-assemblies.
Injection of small parts in large volumes and with restrictive tolerances.
Design of high-performance technical seals for various applications.
Robotization & agility: discover our 100% automated line
Continuous improvement and investment are necessary for the sustainability of our industry and its economic competitiveness. We have automated a production line by combining various functions on a single machine. The unloading of several components, their control, cutting, assembly, and strapping are done with the help of 4 Fanuc 6-axis robots and 4 vision cameras.
Various sectors of activity
Auray Plast works alongside actors from the medical field by mastering the injection of flexible TPE plastics. Our fully automated processes guarantee a protected environment.
The design and mass production of dynamic or static sealing joints for hydraulic cylinders is the historical business sector of Auray Plast.
Due to our geographical location and also out of passion, we work for the boating industry. Our expertise allows us to advise our clients on issues of sealing, resistance to UV or saltwater environments.
Industrial applications require expertise in design (geometry, material suitable for the application) and then in the mass production of parts.
PA – PE – TPU – TPE 
TPV – HYTREL – ABS Polyamide
PP – POM – PA6 – ASA
Cutting
Thermal stabilization
Finishing
En ce moment chez Auray Plast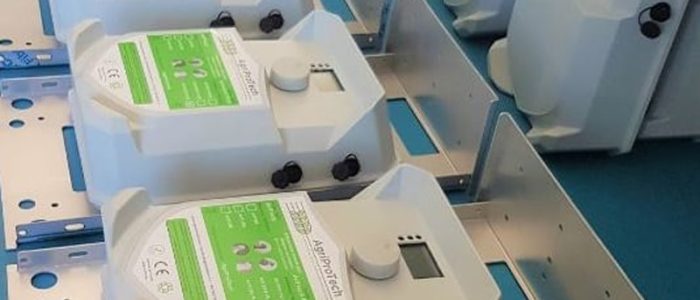 In this project, the Auray Plast design office helped AgriProTech to develop their casing: rheological studies, design and ergonomics. This project is part of a 100% Breton collaboration.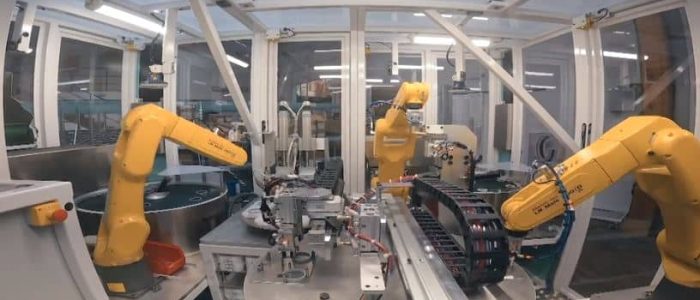 A new 100% automated assembly line has arrived at Auray Plast. Continuous improvement and investment are necessary to ensure the long-term viability of the industry and its economic competitiveness.