Located a few kilometers from the Golf of Morbihan, we have been manufacturing technical plastic parts for several decades.
Our experience allows us to meet the requirements of our customers while being attentive to new needs.
We belong to the world of industry, which can, for some, generate apprehension or preconceived ideas, whereas it is above all a place of innovation that offers many opportunities. Here, ideas abound, we exchange, we listen to those with experience, we make proposals, we test, we make mistakes that we analyze, we start over, we produce, we learn, and above all, we progress!

As part of our development, Auray Plast regularly recruits for various positions. Discover the job offers below. You can also send us a spontaneous application via the form. All applications are carefully considered.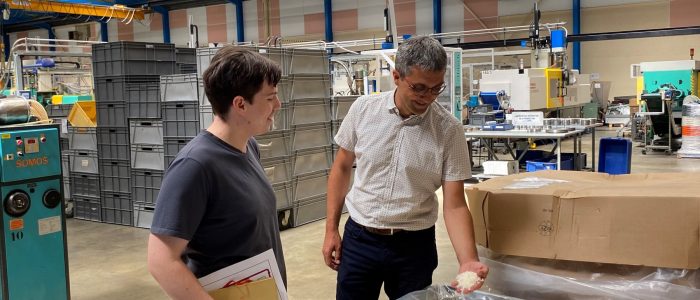 As a signatory of the 1jeune, 1solution Charter, we welcome trainees from technical fields (injection, maintenance, design office, tooling) all year round, to pass on our skills and support them in their career plans.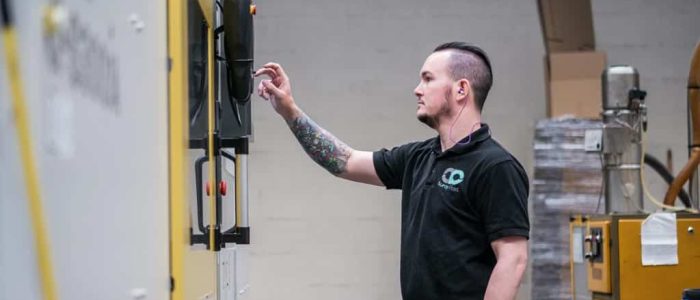 Located 15 minutes from the beaches and the Golfe du Morbihan, we develop specific thermoplastic gaskets and catalog parts, resistant to temperatures ranging from -30 to +130 degrees Celsius. In order to implement our new organization, we are opening a new position for an Injection Technician.
Special attention is given to the integration of new arrivals, with tailor-made training programs and integration paths with experienced employees.
We also welcome interns and apprentices in various fields. We make sure to dedicate time to them, involve them in motivating tasks, and assign them projects adapted to their level of studies.
Joining Auray Plast also means participating in a company project called Phénix. It was founded from the desire of a team constantly seeking improvement to carry out a common project that would support the development of Auray Plast by mobilizing all willing employees.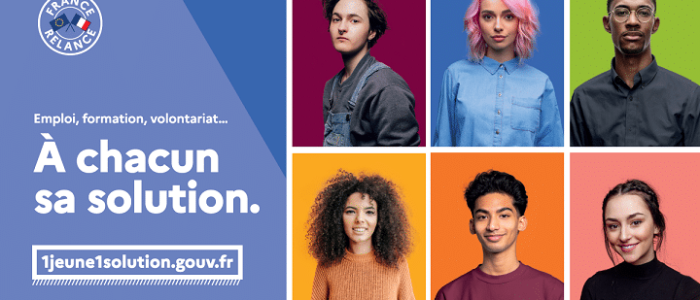 Auray Plast is committed to taking on interns throughout the year, especially in the maintenance, production, or engineering departments.
The teams of the various workshops had well deserved a day off and headed for Quiberon. On the program, good humor, laughter and sports activities.