Assembly and Sub-assembly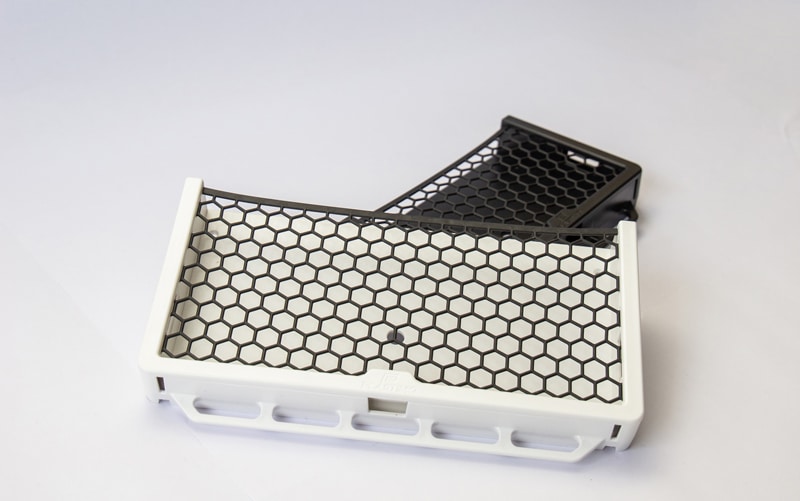 Specialists in your simple and complex assemblies
We produce parts that are integral to assemblies and sub-assemblies that require assembly before delivery to our customers.
For example, the assembly of piston seals for hydraulic cylinders with diameters ranging from 35 to 140 mm consists of 5 different parts. These parts are produced on multiple machines and arrive mixed up in separate crates.
Until now at Auray Plast, assembly was done manually. This operation involved sorting, untangling, and assembling phases.
Robotization to automate assembly
In 2022, we launched the development of 4 robotization cells to automate these tasks. The development was done with local partners based on a precise specification established by our design office. The machine had to be flexible and able to accept different types of operations. Unpacking, cutting, inspection, assembly, and packaging are the basis of the process. The machine must also be able to be operated by operators and line changes must be simple. Today our assembly cell consists of 3 robotic cells and a support island that allows us to gain efficiency in all tasks.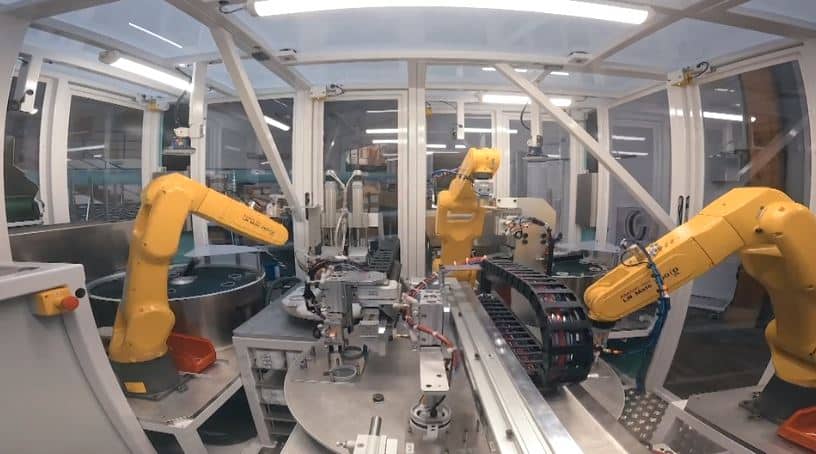 Unpacking becomes automatic, part inspection is done by camera and by checking the thickness of different elements. Assemblies are done automatically for increased comfort, productivity, and complete control over the products we deliver.
Robotization allows Auray Plast to offer high-quality assembly services. We are now ready to study your production requests with assemblies or sub-assemblies of parts that we will deliver to you, inspected and assembled.